Ticonderoga New York .com is the premier online guide to Ticonderoga, New York showcasing hundreds of exciting attractions throughout Upstate New York and the Adirondacks.
Ticonderoga is a town in Essex County, New York. The population was 5,167 at the 2000 census. The name comes from the Mohawk tekontaro:ken, meaning "it is at the junction of two waterways"
The Village of Ticonderoga is steeped in history and is ideally located between Lake Champlain and Lake George and offers visitors a rich variety of historic, artistic, and cultural attractions.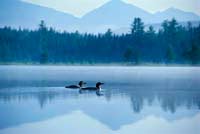 Click here to preview prints
by Outdoor Photographer Carl Heilman
Fort Ticonderoga is a National Historical Landmark and is located at the foot of Lake Champlain. Built in 1755, this impressive stone fortress known as Fort Carillon (as the French builders named it) was the focus of military activity in the area in both the French and Indian War and the American Revolution. Today, visitors can enjoy the rich history of the fort with musket and artillery demonstrations that take place regularly. A Fife and Drum Corps performs daily in July and August.

Penfield Homestead Museum The Birthplace of the Electric Age Located nearby in historic Ironville in the Town of Crown Point, NY. Penfield Museum is a not-for-profit organization that is dedicated to preserving the history of the Ironworking Industry in the North Country during the 19th century. This hamlet is listed as the "Birthplace of the Electric Age", being the site of the first industrial application of electricity in the United States. This area was instrumental to modern progress and to the efforts in the Civil War.

We invite you to take a virtual tour of some of our most popular travel destinations including the historic communities of Ticonderoga, Schroon Lake, Lake George,
Crown Point, Port Henry, North Creek and Westport.




Adirondack Vistas
Calendar

Beautiful Lake George
Calendar

Adirondack Calendars - The Perfect Holiday Gift
By photographer- Carl Heilman
Click here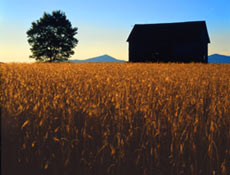 Click here
to preview beautiful prints
by Photographer Frank Houck
Adirondack Shopping
Shopping is at its best in the Adirondacks - we showcase the regions finest boutiques, galleries, stores and antique & craft shops throughout Upstate New York, the Lake Champlain Valley & the Adirondacks. The Adirondack Region has been renowned for its shopping, hospitality and lodging since the turn of the century when the rich and famous constructed spectacular Great Camps and huge rustic hotels during the "Gilded Age". Today, visitors have their pick from a wide and eclectic assortment of shopping and services ranging from Adirondack gifts, rustic furniture, Adirondack chairs, crafts and artwork to household items, pet care and lawn and garden equiptment.
ADIRONDACK CAREER DIRECTORY
Are you tired of your job? Ever thought about going back to school in your spare time to further your career?
Online programs give working adults and full-time students tremendous scheduling flexibility and the opportunity to earn a degree in less time than is usually possible through on-campus attendance.
If you want to start or accelerate your career, explore the online programs & request free information in the following areas:
click on the links below
Have you ever thought about publishing your very own book about Ticonderoga?

You Have The Talent, We Have The Resources!



Are you an author looking to publish your masterpiece? BookPublishers.com could connect talented writers like you with willing book publishers. For many talented authors, the most difficult obstacle isn't writer's block—it's finding a receptive publisher to publish their books. Because publishers have to sift through so many works, they may dismiss some unfairly, or be so short-staffed that they don't have the time to give each manuscript its fair consideration.
Book Publishers.com
click here
For those who decide that finding a publisher isn't the right choice for them, self-publishing can be a great alternative. With self-publishing a writer can maintain editorial control, as well as keep all proceeds from the book sales. Whatever your preference, BookPublishers.com wants to help you on your journey to become a published author! You have the talent, we have the resources.
click here for more information


Adirondack Culinary Arts
The Adirondacks & the Lake Champlain Valley of Upstate New York & Vermont have long been known for their truly unique & varied cuisine ranging from fresh caught native brook trout cooked over an open campfire to world class dining at five star resorts. In the internationally acclaimed Olympic Village of Lake Placid, diners can choose from exciting restaurants with menus featuring everything from sushi and health foods to hearty Adirondack homecooked meals. The Culinary Arts program at Paul Smith's College in the Adirondacks was founded on the principle of learning by doing. Many of todays local chefs learned their trade at Paul Smith's.
click here for more information on culinary arts.


Search for two- & four-year degrees in Culinary Arts & Baking
Side-by-side comparisons of 35 culinary schools.
Learn the culinary skills you need to get ahead!

Culinary Institutes .com
click here


Adirondack Log homes and Adirondack Log Furniture
Here you will find a wealth of information about Adirondack log cabin homes, log home floor plans, financing for log homes, construction tips on log homes, Adirondack custom log homes, log home photographs, and much, much more!



Everything you need to know to plan your trip online when visiting Ticonderoga in Upstate New York & the Adirondacks...It's all right here at your fingertips...with just a click of your mouse!
ONLINE VISITOR & RELOCATION GUIDE
Click here to get valuable resources and tools to help you relocate, buy a home, find a great loan & much more!
Ticonderoga New York .com
Phone: 518-891-3745
Fax: 518-891-3768
E-Mail: robgrant@northnet.org

webmaster: Susan Moore
All copy & images copyright- Adirondacks.com Internet Publishing Group